The Academy presents a range of honours, awards and prizes that are awarded to individuals in the pursuit of excellence in art and science of medicine.
Honorary Fellowship
The Honorary Fellowship is conferred to persons of eminence or persons who have rendered outstanding service to medical science or to the Academy. According to the Bylaw 3, a candidate for admission as Honorary Fellow shall be proposed by not less than 25% of the members of the Council. Admission of an Honorary Fellow shall be by election by the Council in meeting, and would require at least 3/4 of the Council members present and vote in favour of the admission.
Awards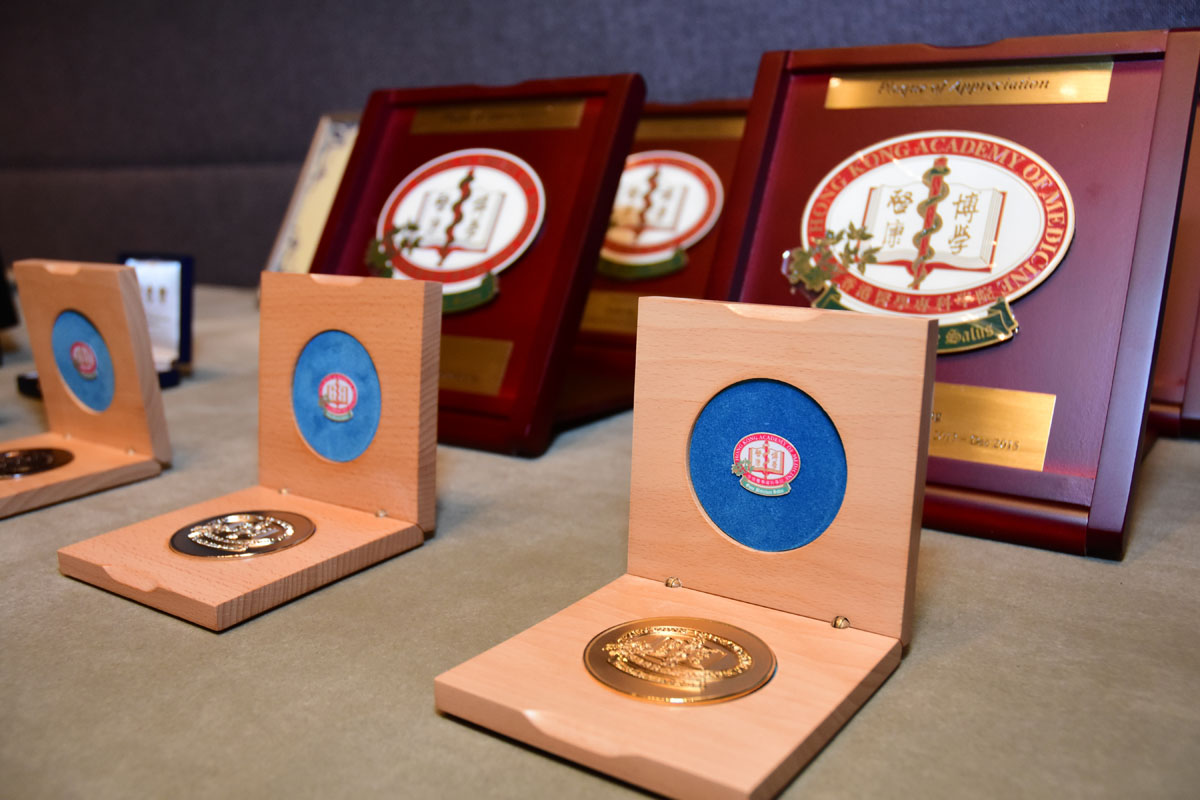 Award for Distinguished Contributions
This is an award for an individual, normally a non-Fellow of the Academy, who has made substantial contributions to the Academy.
Writing Award
Best Original Paper Award (BOPA)
The BOPA encourages original writings of good quality by doctors.
Research Award
Best Original Research by Young Fellows (BORYF)
The BORYF recognises excellence in research conducted by young Fellows.
Other Award
Distinguished Young Fellows
The award recognises outstanding achievements of young Fellows, who are nominated by respective Colleges for the Academy Council's consideration on an annual basis.