Young Fellows Chapter
The Academy established the Young Fellows Chapter in 2017 with representatives from 15 Academy Colleges, who have obtained Academy Fellowship within the past 10 years. The aim is to nurture future healthcare leaders by involving young Fellows in various activities and affairs of the Academy for them to better understand the organisation's objectives and work.
News and Activities of the Young Fellows Chapter
Members of the Young Fellows Chapter have been supportive of Academy's work in various aspects from committees' affairs and scientific meetings to networking activities. The young Fellows are dedicated to the co-ordination of activities to connect Fellows of different specialties, building ties and strengthening bonds.
The Academy organises study tours for young Fellows to understand healthcare systems and developments, as well as foster exchanges of medical knowledge and experience. In February 2019, the first 5-day study tour to Sichuan was organised and participated by a group of 25 young Fellows and specialist trainees.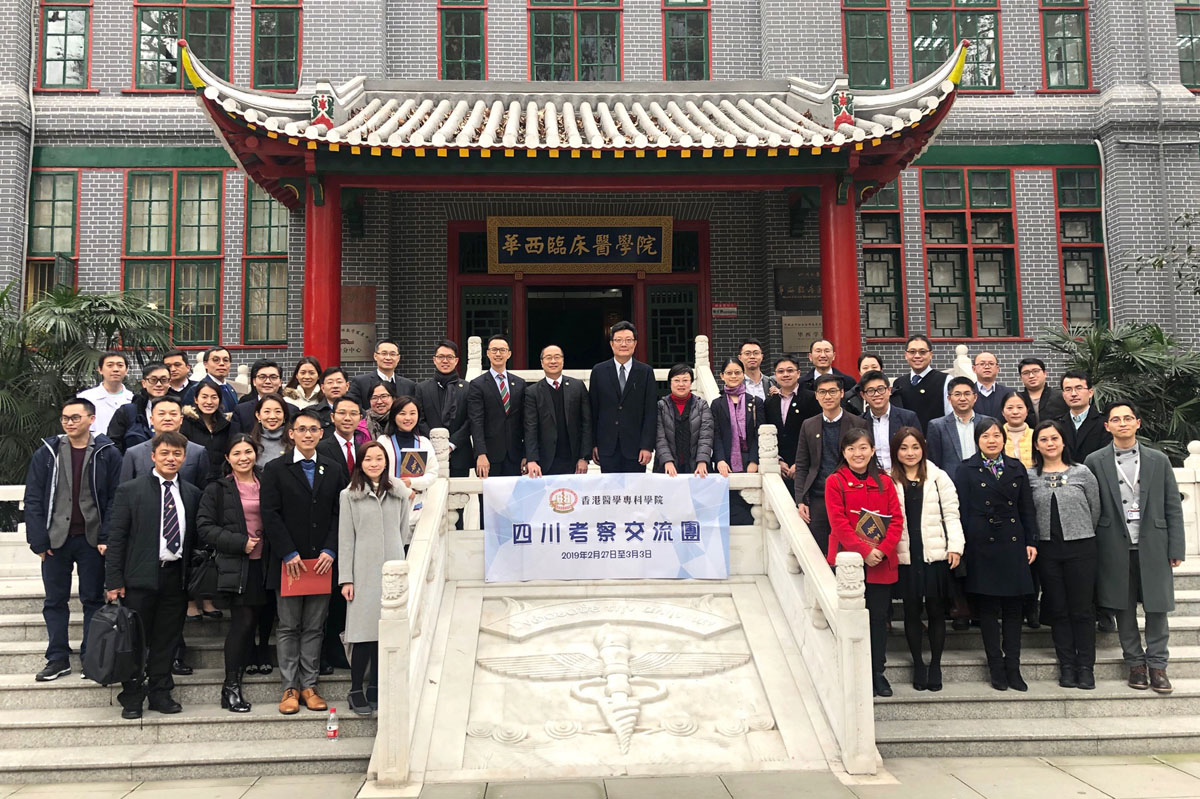 The Young Fellows Chapter has been invited to co-ordinate panel discussions during the flagship and annual conferences of the Academy, such as the Medical Education Conference and 25th Anniversary Congress. Topics covered include "Curriculum Reform from Young Fellows / Trainees Perspectives" and "Looking After the Mental Health of Our Own Profession".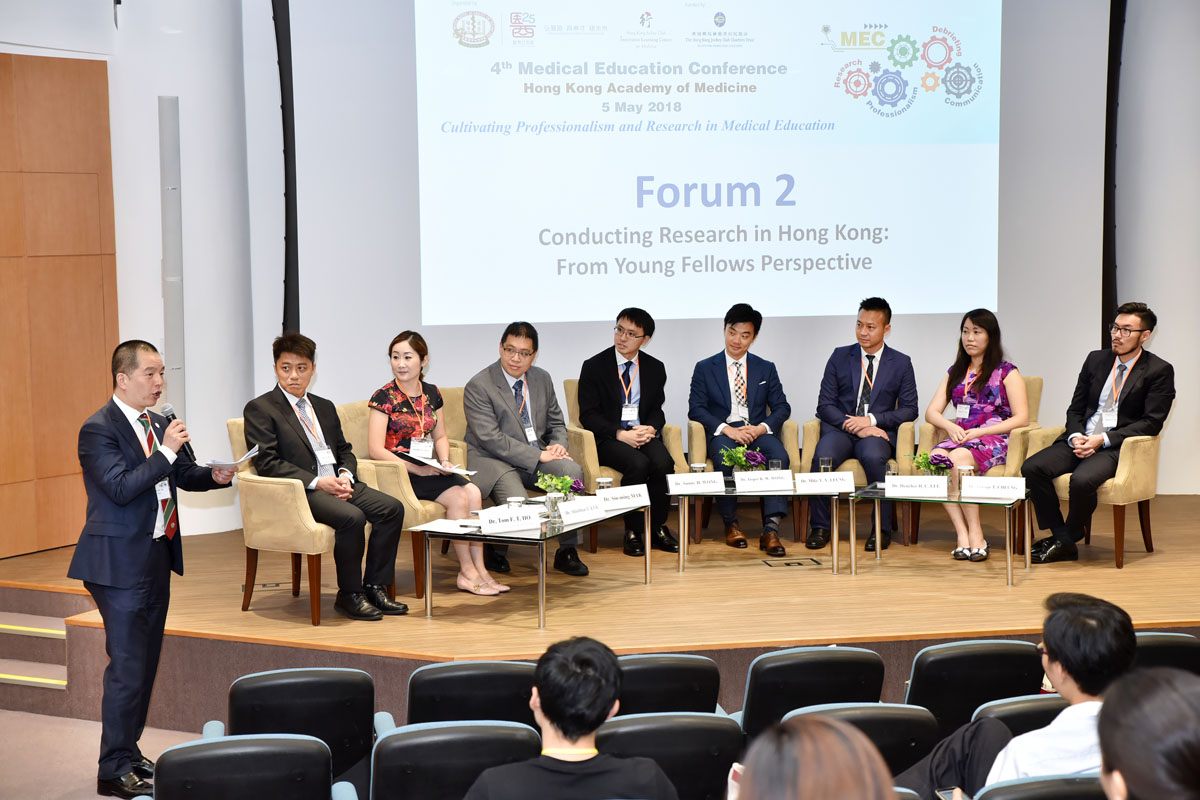 Crossover video
The initiative aims to connect the Academy's young Fellows and specialist trainees of its Colleges, inspire and give reflections to each other by means of some cross-specialty sharing. Accredited CME / CPD activities are organised to leverage knowledge and experience shared in the videos and engage Fellows, specialist trainees and medical students in further discussions. It is also hoped to help improve the communication between frontline doctors and patients with better understanding of medical knowledge through the videos.
In 2018, a Medical Indemnity Forum was organised by the Young Fellows Chapter, aiming to enhance understanding of the 2 types of coverage available in medical indemnity insurance, i.e. occurrence-based and claim based policies. During the Forum, there was an insightful sharing on medico-legal issues and impact of the introduction of the Apology Ordinance on medical practice.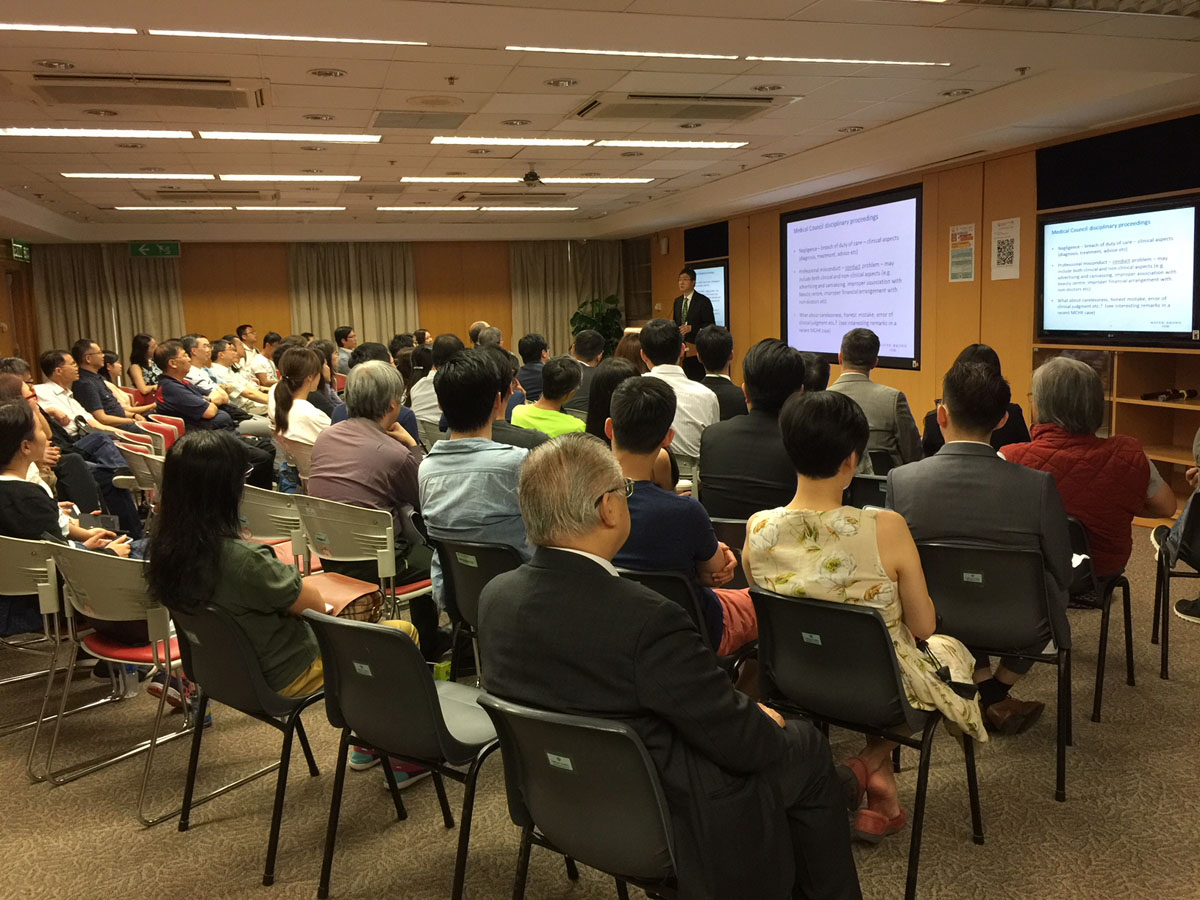 Young Fellows Chapter of the Academy has launched a monthly programme "Chicken Soup for the Doctor's Soul" that features a collection of doctors' interesting life experiences, professional anecdotes, and inspirational stories. You are welcome to make a submission, either an article or audio-recording to yfc@hkam.org.hk all year round.
View the video clips and get inspired now
Please email any enquiries or suggestions to the Young Fellows Chapter at yfc@hkam.org.hk.
Recognition of Distinguished Young Fellows
Outstanding young Fellows, who are nominated to the Academy by respective Colleges every year, are recognised for their remarkable achievements and contributions to the developments of the Academy or its Colleges. They are invited to meet members of the Academy Council and are enlightened by insightful sharing from distinguished guests over a formal dinner.